Rodio
workforce communication for big retail
I led design from early ideas through revenue for this mid-size startup – concepting, facilitating design sprints, architecting UX, prototyping, and creating production-ready UI's across our native web, iOS and Android apps.
Within two years, we signed MarketSource/Allegis (the employee staffing agency for Target and Best Buy), and integrated with Kronos (a Fortune-100 enterprise sofware company).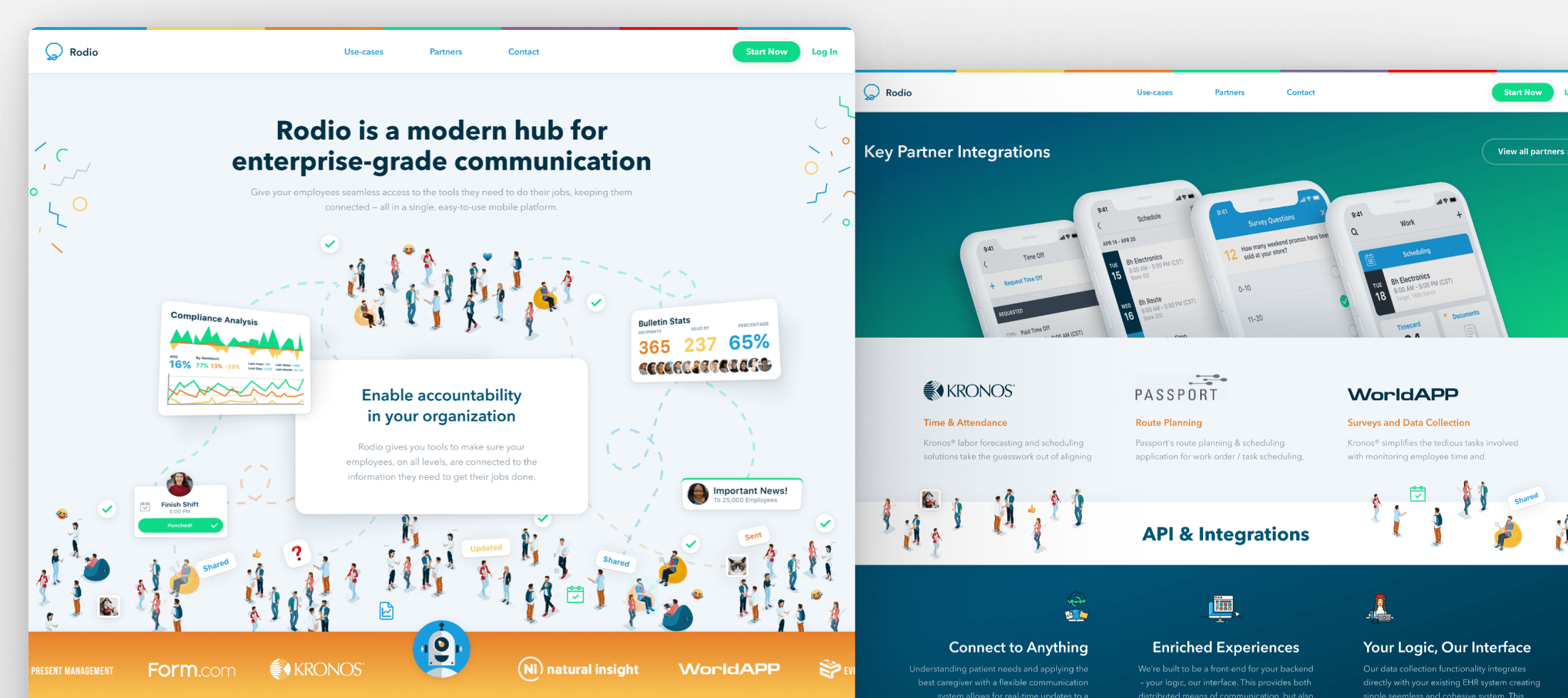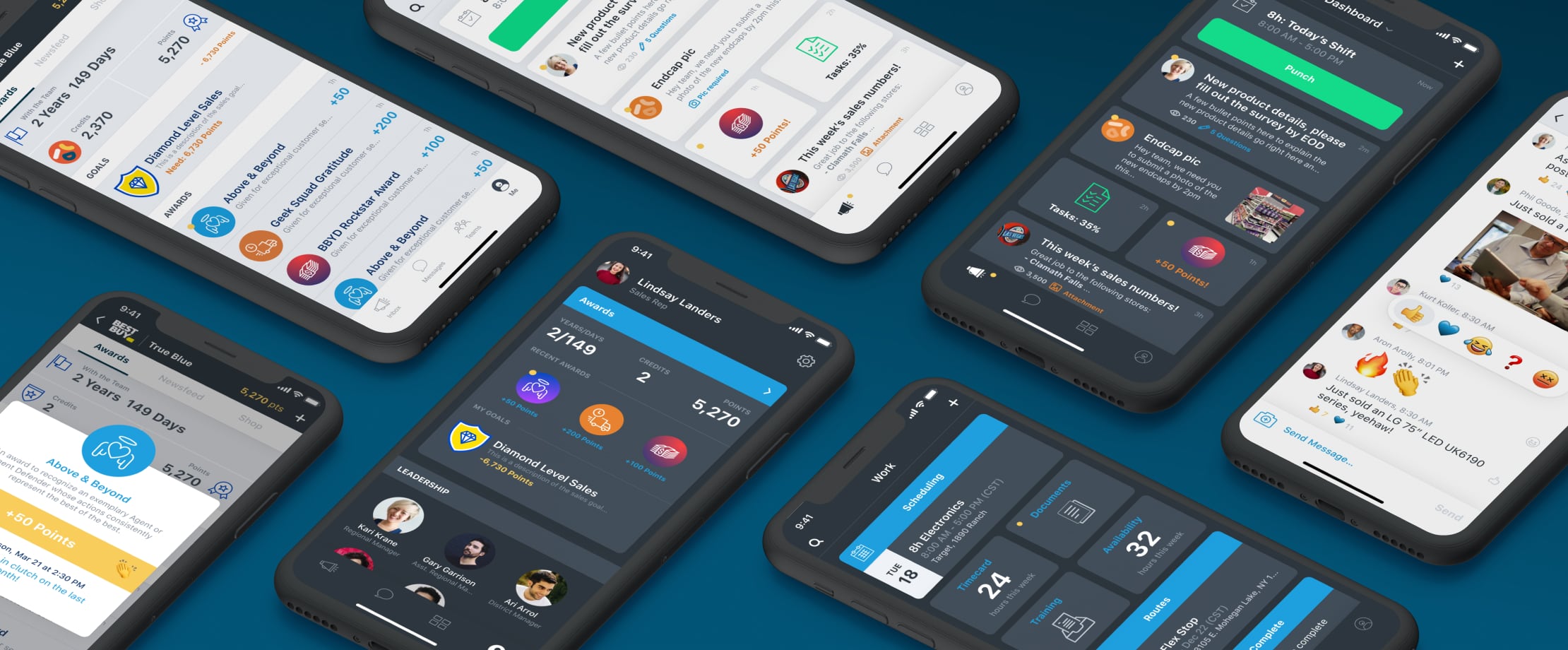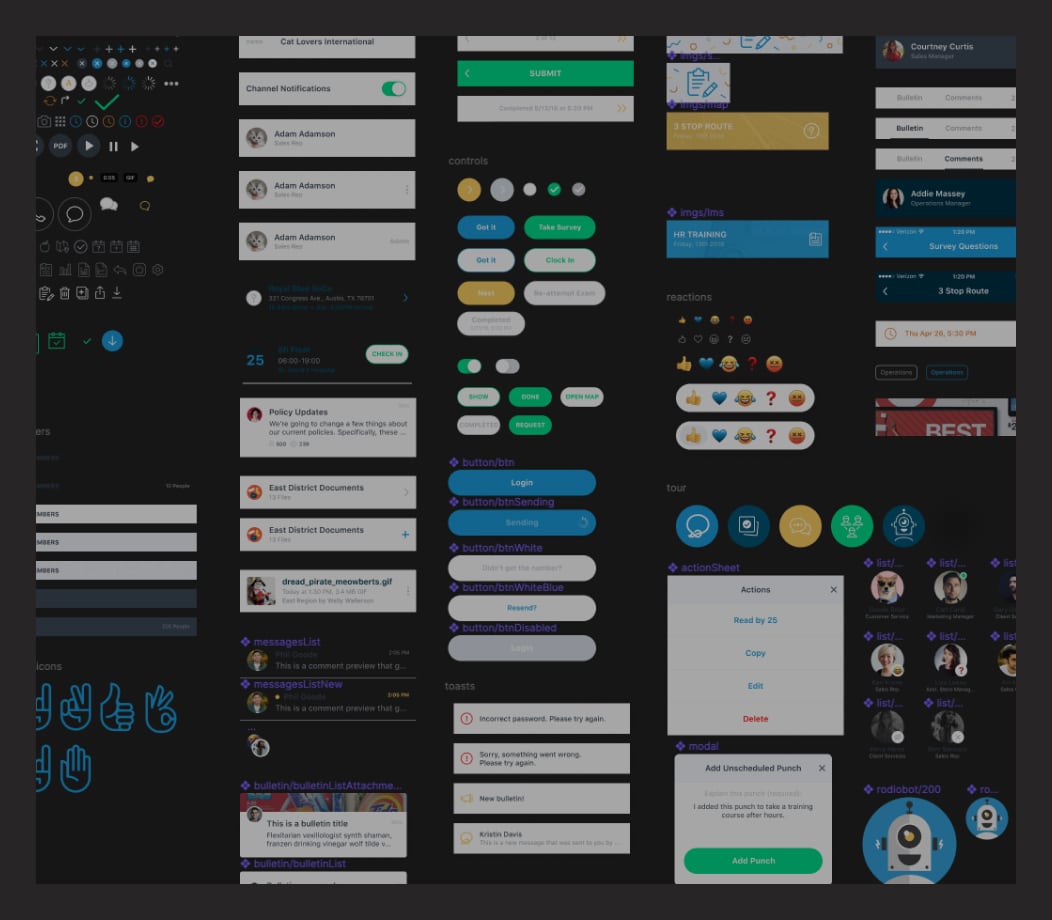 highlights
Led design for a product team of 15 (web, iOS and Android)
Facilitated design sprints to define problems, brainstorm solutions, and protoype ideas
Created and maintained a design system with master, web, iOS and Android component libraries
Pitched a demo that solidified an integration partnership with a Fortune-100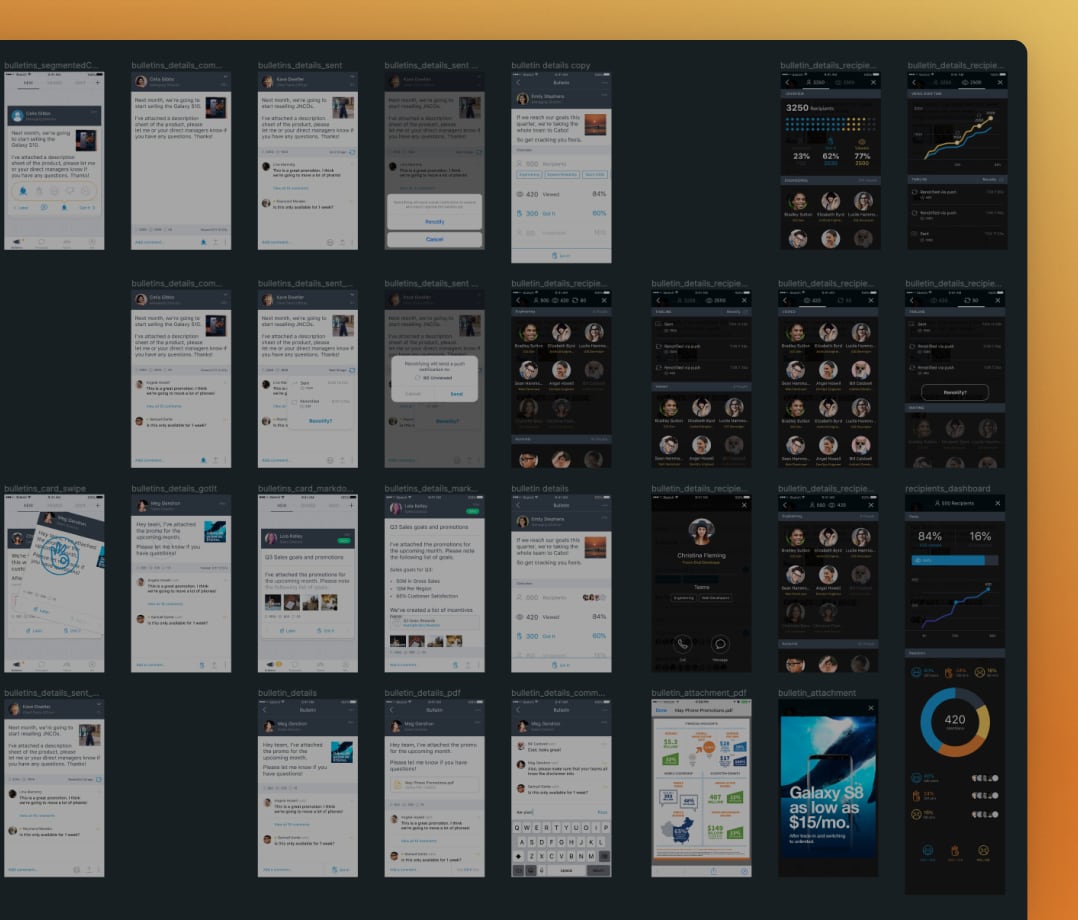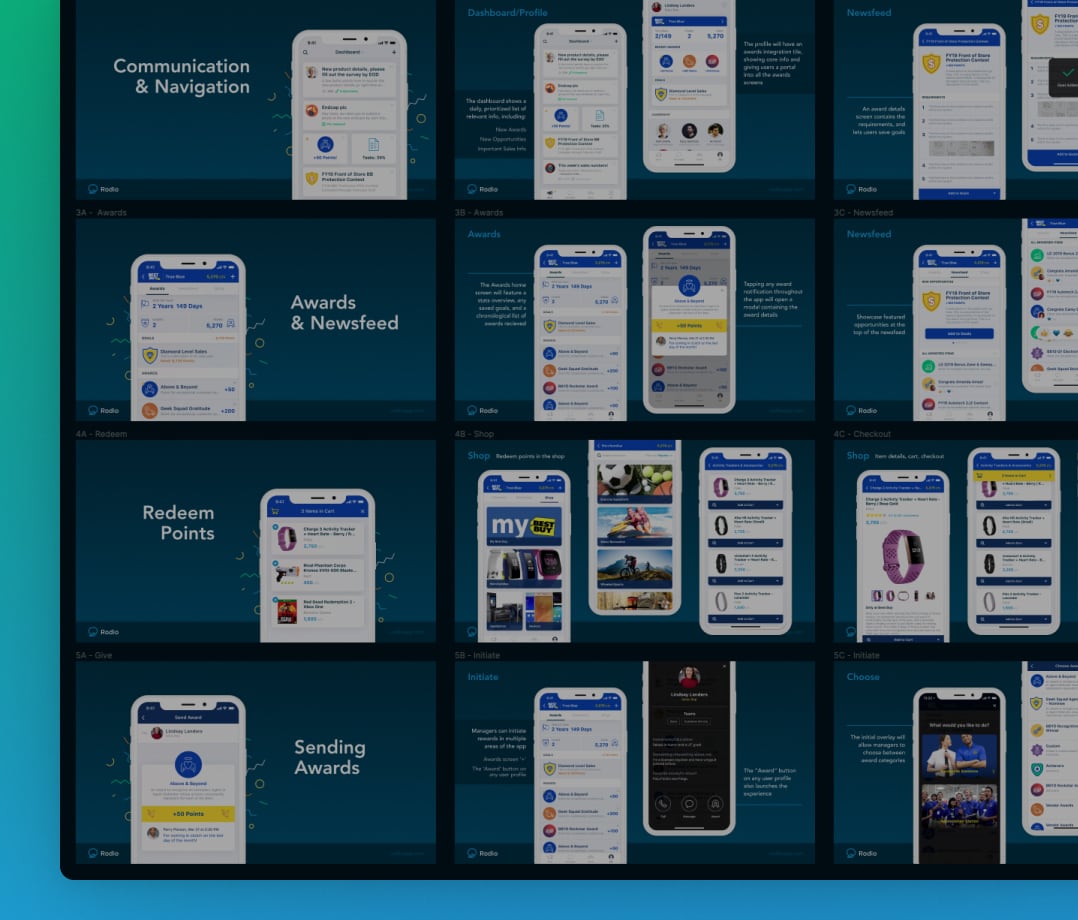 Bnbfinder
a Saas platform for travel listing sites
Hired to design and do front-end development on this platform for multiple travel listing verticals, starting with bnbfinder. The platform includes a consumer app for travelers, a member app for property owners, and a back-office app for administrators.
We built the platform and the first travel site, from whiteboards to 7k subscribers, with a team of 3, in under a year.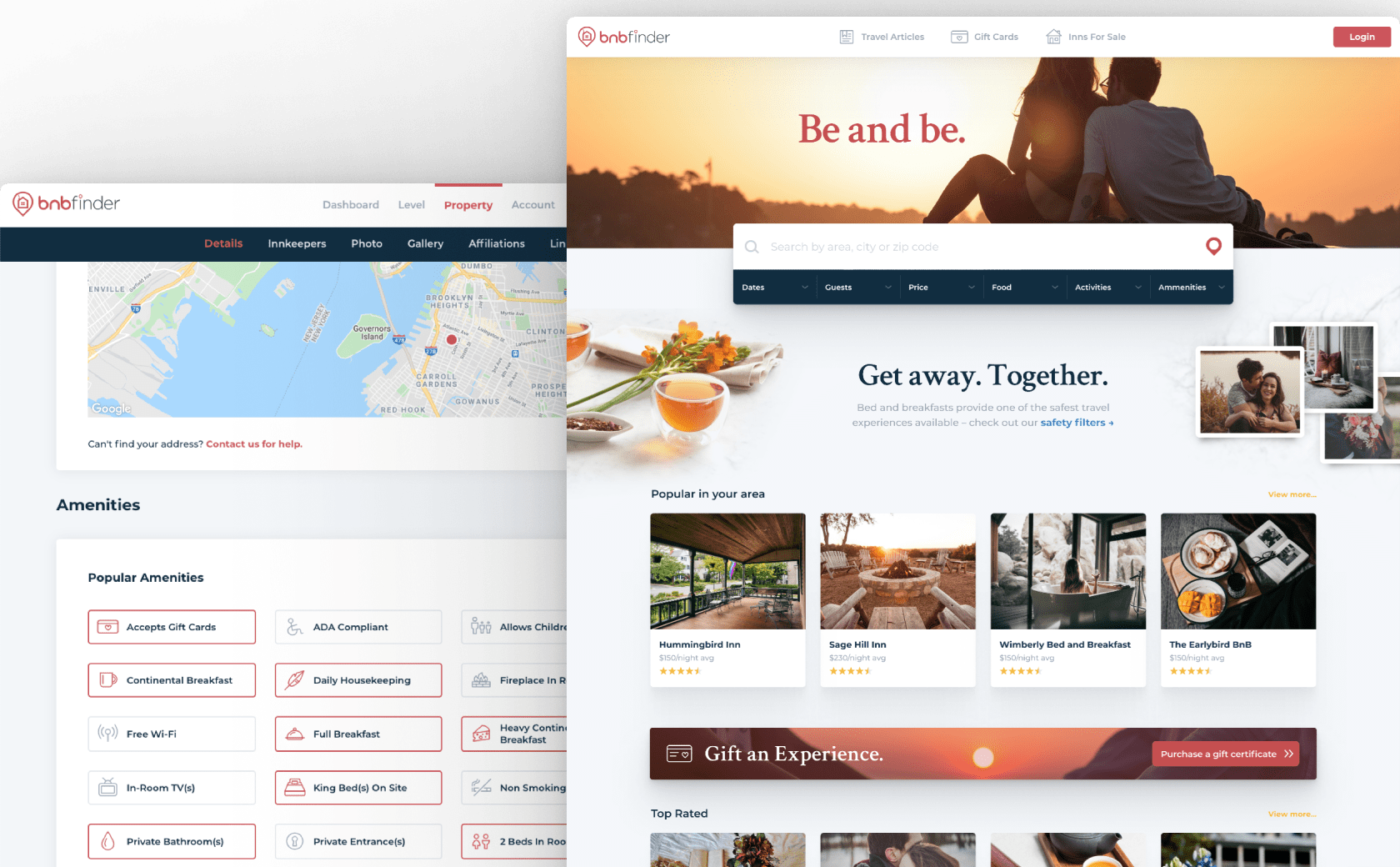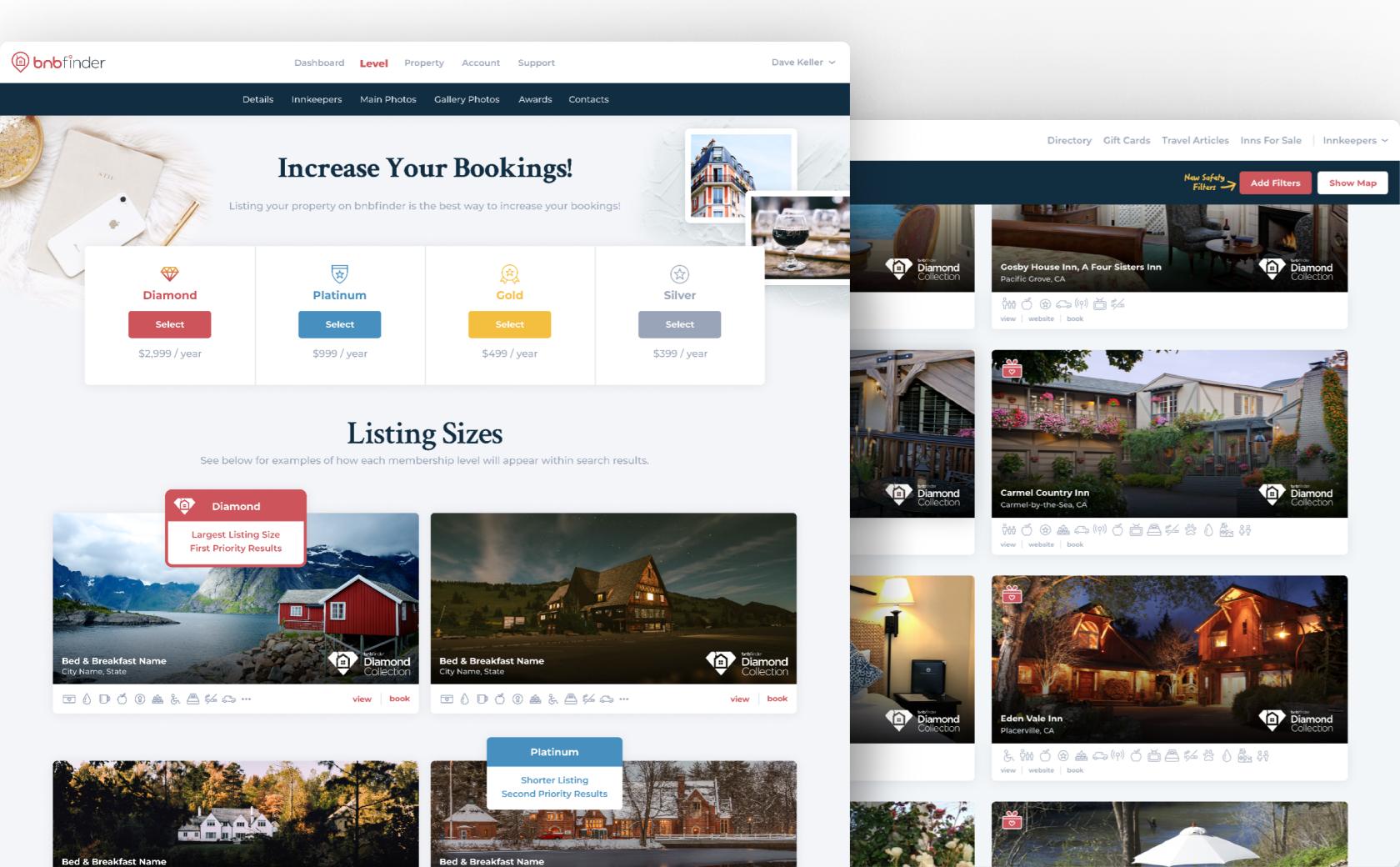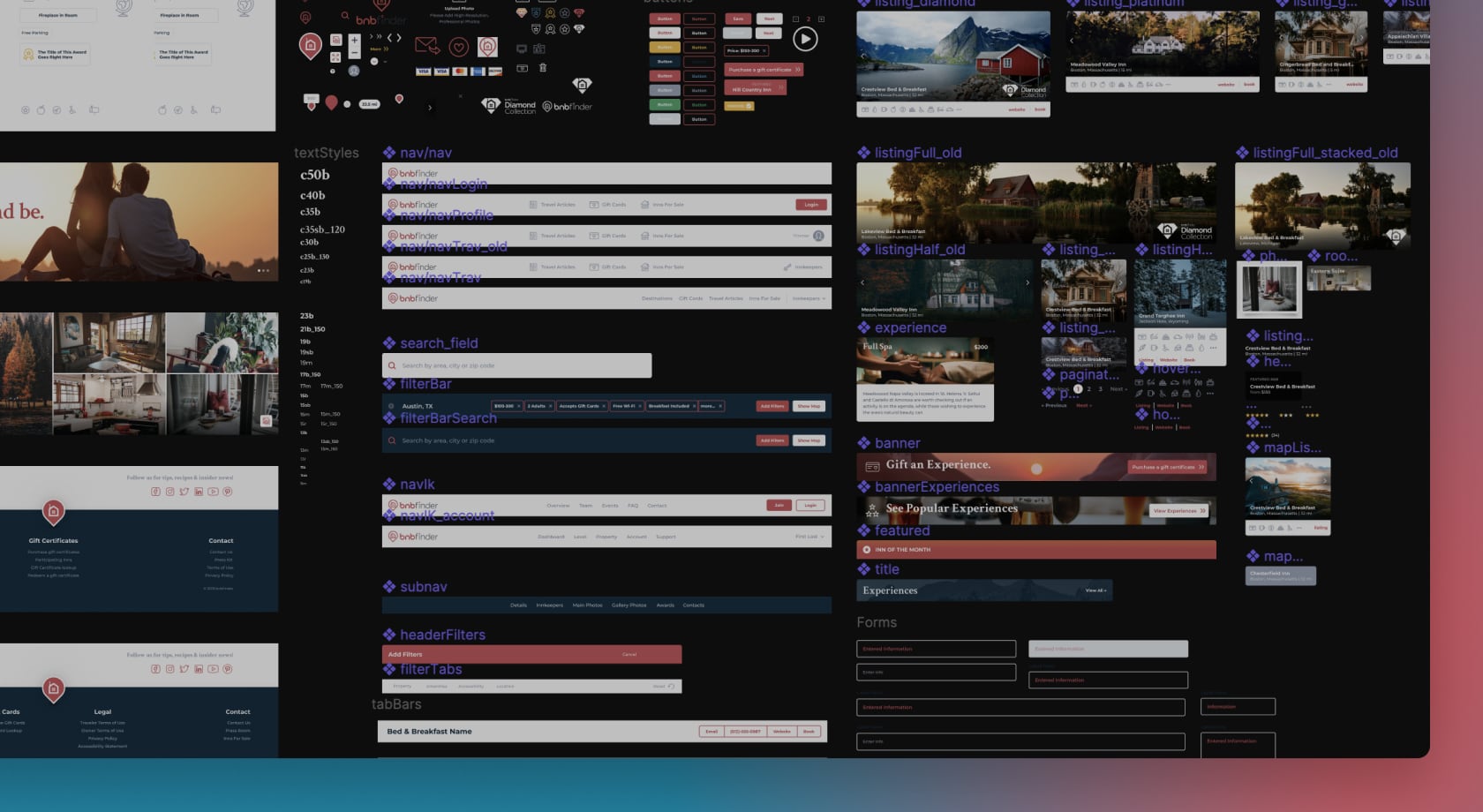 highlights
Concepted, designed and wrote front end code for this a platform (consumer, owner and admin apps) from scratch on the tech stack: Elixir > React / Next.js > Custom front-end Framework / Tailwind CSS
Created and helped manage our agile development process using Jira and Trello
Presented bi-weekly development updates to the management, sales and marketing team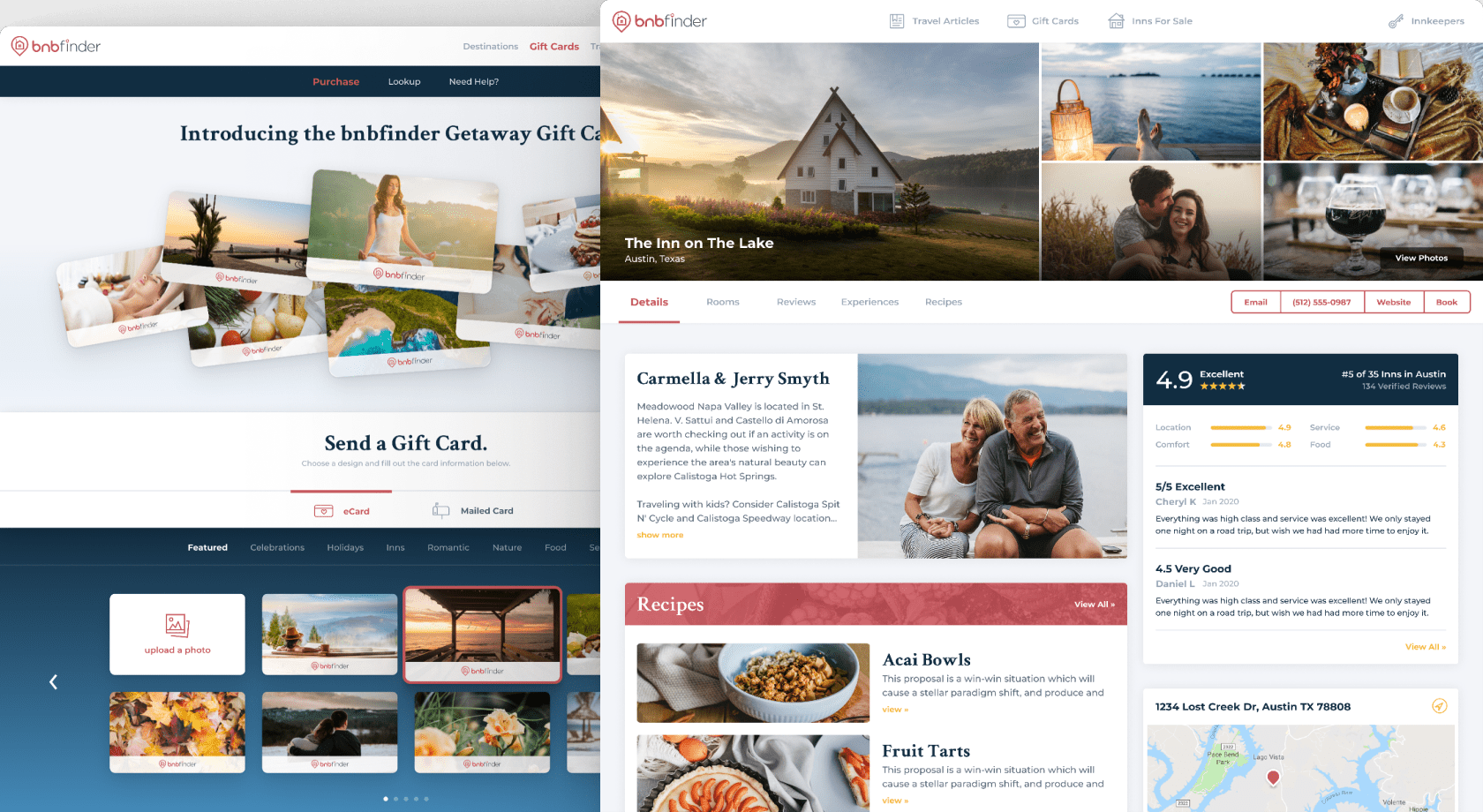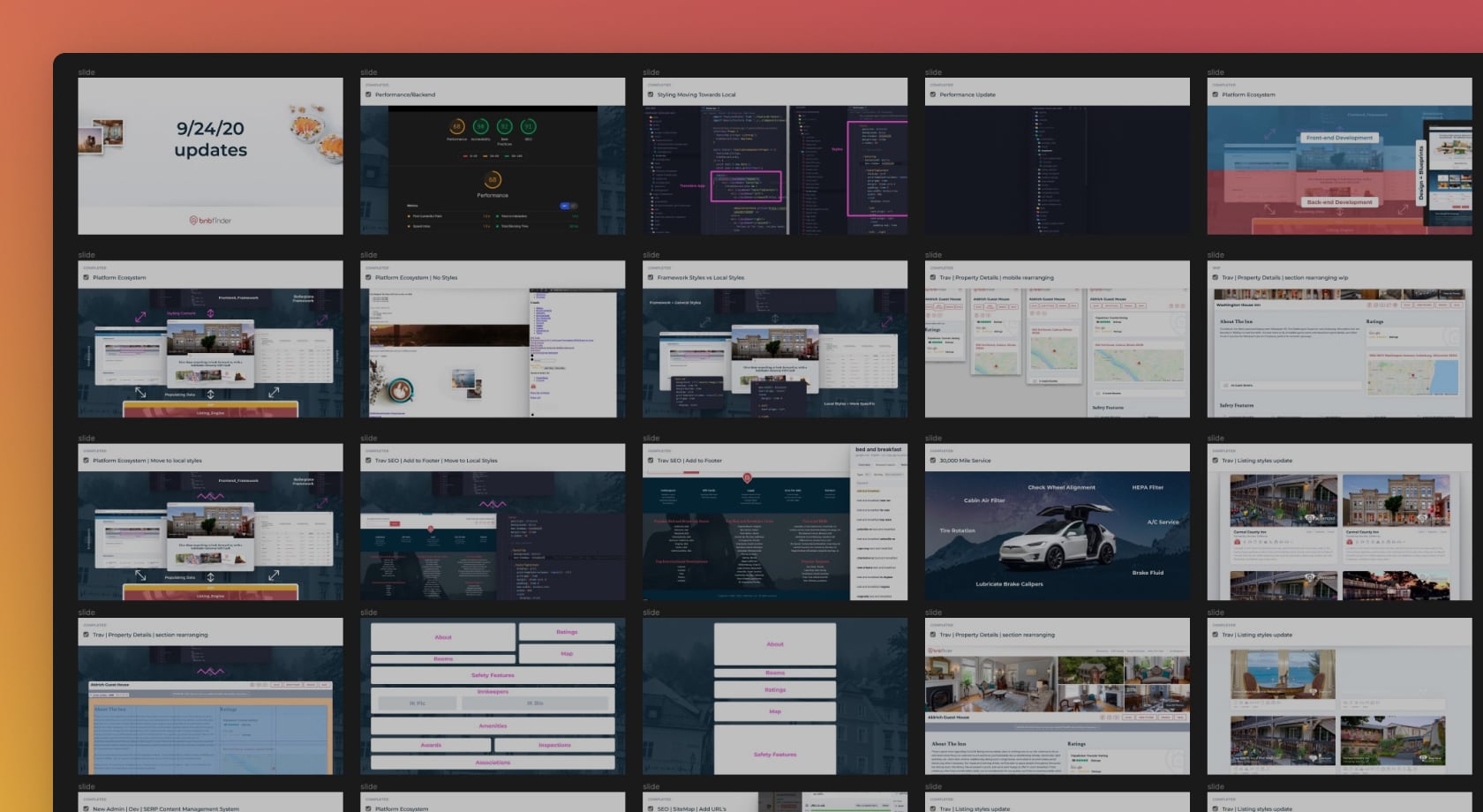 accomplishments
50+ Products
Leading design at an agency and multiple startups over the last decade, I've created intuitive experiences from telemedicine, to puzzle games, to entertainment, to interactive education, to travel.
It's also taught me how successful dev teams work — including design sprints, prototype validation and agile iteration.
#1 iPhone App
Shortly after launching the photo editing app we created for A Beautiful Mess (shown below), it shot to the top spot in the iTunes App Store.
It then stayed in the top 100 Paid apps for over a year – getting millions of downloads and revenue.
Millions of Users
I've concepted and designed apps that have garnered millions of downloads for Ellen, A Beautiful Mess, Dancefight, and more.
I've also built web apps that thousands of people rely on on a daily basis.